The online world as we know it today dominates more than ever before. The online world enables us to work from home, study from home, and socialize and connect from home. As technology has advanced, our time online has increased exponentially in all realms of life. However, it can be difficult to stay focused on tasks (work, school, or personal) because of the overload of online distractions. There are thousands of online distractions that come in different forms; common online distractions include pop-ups and ads that appear everywhere, on almost every website you visit.
Luckily, there are ways to block distractions online so you can improve your concentration and browsing experience while you're online.
Here we will discuss how you can block online distractions with our 7 most useful tips.

Tip 1: Block Distracting Advertisements on your Browser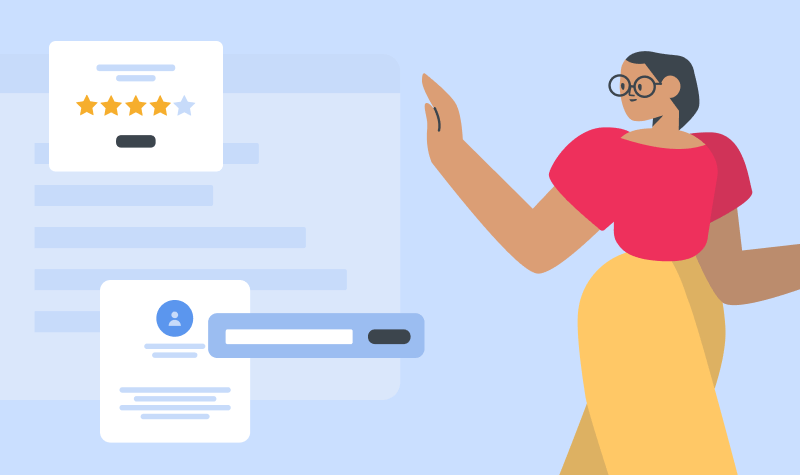 Did you know you can block all forms of online advertisements that you find irritating or irrelevant that distract you? Ad blocker extensions allow you to block all kinds of ads that you come across as you browse the web. A very popular and highly recommended ad blocker is Poper Blocker.
Here's an example of a scenario of how Poper Blocker can help you by blocking out distractions. Let's say you are reading a blog for school-related purposes and a distracting ad appears on your browser promoting the latest Footlocker deals on sneakers and sneaker related products. Instead of concentrating on your school assignment, this Footlocker ad catches your attention to browse the online world of distractions, finding yourself going down a product rabbit hole and taking your focus away from your school or work task for over an hour.
To avoid a situation like this from happening, you can download Poper Blocker on your browser extension on Google Chrome, Firefox, or Microsoft Edge.
Tip 2: Block online distractions on your mobile device
Ad blockers are excellent tools that are also available for your mobile devices, and you don't need to be tech-savvy to use them. Blockers allow you to pick up your phone and check messages or browse the internet without annoying ads or pop-up interruptions. They truly help you block distractions. Blocking pop-ups on your phone is ideal if you're fed up with trying to click on the tiny X that appears in the corner of pop-up ads in order to close the window.
Use a Chrome blocker (or a blocker that's compatible with the browser you use on your mobile). To disable pop-ups on your Chrome browser simply follow these quick and effortless steps.
Open Chrome
Click on the three buttons in the top right-hand corner
Click on the cog where it says Settings in the drop-down menu
Scroll until you see 'Site Settings' and click on it
Click on Pop-ups and redirects in the menu
Make sure you have the button switched off to block any sites you visit from showing pop-ups and/or redirects.
It really is that easy to put on a base layer of adblocker on your mobile. Activate these settings on all the devices in your home to reduce the amount of tempting distractions. This system isn't perfect, as there are ads that will still get in your way. Luckily, you can find a more effective solution by choosing Poper Blocker, which allows you to block overlays on Chrome.
Tip 3: Turn Off All Notifications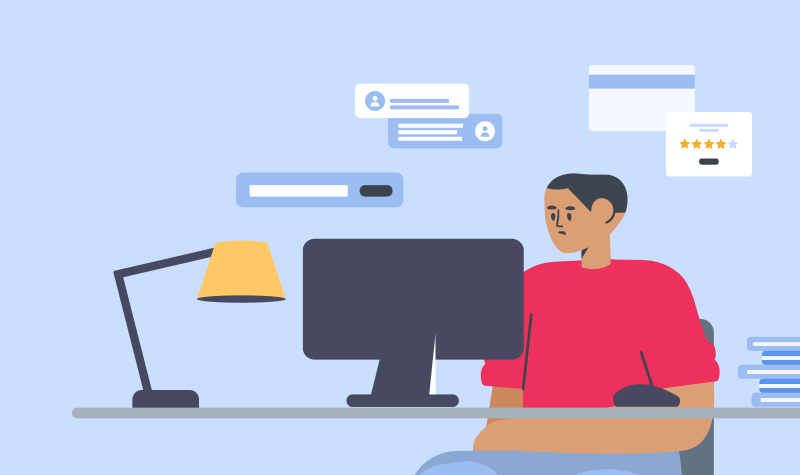 Phones are great tools and can be beneficial during work. However, they can also be major distractions, especially when notifications keep ringing in your ear or causing your phone to vibrate. A simple step to take is turning your phone on "Do Not Disturb" to remove incoming notifications and calls. You're less likely to check your phone every five minutes if it's not giving you alerts. Go to your phone settings and select silent. Then visit your app settings and disable notifications on apps such as social networks, email, and messaging apps like WhatsApp.
Tip 4: Don't forget Chrome Blockers
Once you've sorted out your mobile it's time to move on to your desktop or laptop. One downside to working or studying online is that the number of distractions can become overwhelming. There's nothing more annoying than conducting research or collaborating online when ads and pop-ups are opening constantly on your screen. Thankfully, blockers are so easy to set up on your browser, you can do it in minutes.
Open Chrome on your computer
Select the three buttons and click on Settings
Click where it says Security and Privacy in the menu on the right-hand side
A new menu will open in the center of the page, click Site Settings
Scroll to where it says Pop-ups and Redirects and click
Select the button next to where it says 'Don't allow'
You can add individual website addresses to sites you wish to allow or disallow depending on your preferences. However, selecting 'Don't Allow' will be enough for casual users.
Tip 5: Install Adblock Extension to Chrome or Firefox
The steps above will offer you basic protection, but they're not the be-all and end-all. You may still find that occasional pop-ups and ads are breaking through the barrier. Having the capability to block overlays in Chrome with a pop-up extension gives you much more control.

You can quickly install an adblock extension to provide you with more choice over what you do and don't see. This option is ideal for everyone, whether you work or play online. To install the extension simply visit the Poper Blocker download page. Here you'll see a button that says, 'Add to Chrome.' Simply click it and follow the instructions that follow.

Extensions are ideal as they run in the background. You have the option to turn them on or off as you desire. Although it's a great idea to keep them running to stop disruptions from getting in the way of your productivity.

Tip 6: Combine Blockers and Pop-Up Blocker Tools
The Poper Blocker is an extension that you install within Chrome itself. It works silently in the background, protecting you from annoying pop-ups. You can even use this tool alongside other blockers you might be using. Why would you need to do this? Your current adblock tool might be amazing at stopping ads from running on the websites you visit. However, they are usually not capable of stopping pop-ups and overlays at the same time. You'll notice if this is an issue if you find yourself still having to manually close windows, tabs, and messages that pop up on your browser.
Therefore, the most beneficial thing you can do is download a pop-up blocker extension that will do the work for you. Choose an extension designed to work in harmony with your other blockers to provide you with a peaceful online experience.
Tip 7: Create a Schedule
Teach yourself new online habits by creating a set schedule for when you work or study online. Stop yourself from searching for distractions during these set hours using the tools above. Use a website such as Asana and create a timetable. Schedule in time for when you're working and for when you're free to browse as you'd like. You'll find it easier to control your browsing impulses once you form a habit of only visiting certain websites during your downtime.
Take Control Over Your Life Online
Using blockers alongside a schedule and site blockers will make it easier for you to concentrate and stay focused. Learning more about how you can stop distractions from taking your attention is a wonderful place to start. Now you have the tools and knowledge to set into action. Each of the steps above is easy to set up and all of them will block online distractions from costing you time and energy.