You want to know how to delete cookies, look no further. Cookies were once lovingly thought of as a delicious albeit naughty snack to have with your coffee. These days, cookies are associated with annoying pop ups and irritating extra clicks that get in the way of our browsing online. Cookies are everywhere, on all websites and they are constantly asking for permission, asking for acceptance and they won't close until you interact.
How to Manually Delete Cookies on Your Browser?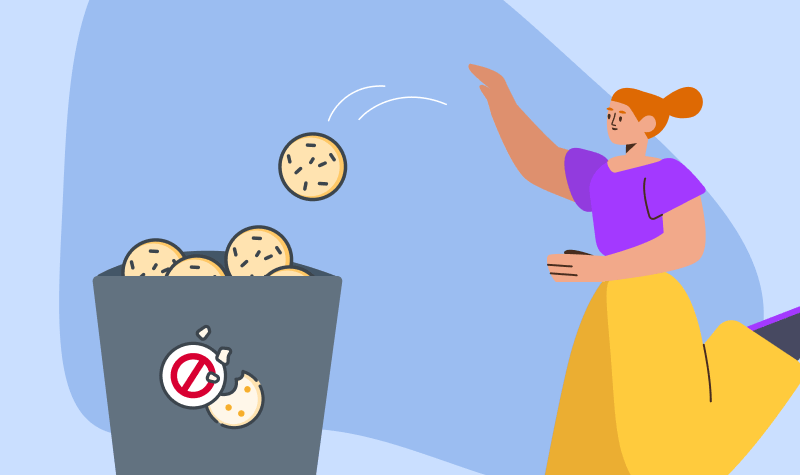 Follow these simple steps to delete cookies when using Chrome on a desktop.
Click the three-dot icon that appears in the right-hand side of the Chrome browser
Select 'More Tools' from the drop-down menu
Click 'Clear browsing data'
You have the option to select the period you'd like to remove the cookies from. 'All Time' is a good option to choose.
From the clear browsing data menu, you can choose to clear the data from cookies, other site data, browsing history, download history, cached images, and files as well as passwords and other data. To have cookie control we recommend selecting the 'Cookies and Other Site Data' option.
Take Cookie Control in Chrome
The top search bar on Chrome is known as the Omnibox. This bar allows you to search online and to search within Chrome itself. By typing chrome://settings/content/cookies into the omnibox you can easily manage your cookies. Simply select 'Security and Privacy' on the right-hand side of the window that opens. Here you can select 'Cookies and Other Site Data' and clear all the data, same as the method above.
Select the arrow opposite 'Cookies and Other Site Data' to customize your default preferences. Here you can choose to allow all cookies, block third party cookies and even block all cookies. We recommend blocking all cookies but adding the websites you often use to the allow list. This will stop you having to remember all your usernames and passwords each time you visit your favorite or most frequently used websites.
Remove Cookies on Firefox
You can remove cookies on Firefox in a comparable way to Chrome. Select the hamburger stack on the Firefox browser and click Options followed by Privacy and Security. You'll see Cookies and Site Data appear, here you can remove all the cookies on Firefox.
Gain further cookie control in Firefox by heading back to the Cookies and Site Data menu. Click 'Manage Data' and choose which cookies you want to remove from certain websites. You can also decide to create exception to always accept or never accepts cookies from certain websites.
How to Delete Cookies on Safari
Apple users will be happy to learn that removing cookies is also possible on the Safari browser. However, third party cookies are already blocked by default. To remove cookies by:
Select the gear icon in the safari browser
Click preferences followed by privacy
Select 'Manage Website Data' which is found beneath Cookies and website data on the menu
Pick the websites you wish to remove the cookies from and select remove all, remove now
How to Remove Cookies Quickly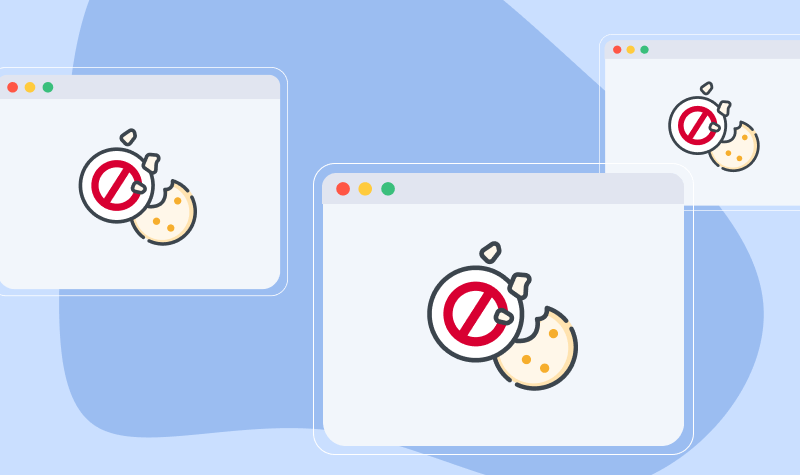 You can control cookies directly through browsers such as Chrome and Firefox. There are apps you can use to cut all the existing cookies that have been saved on the browser with extensions, like pop up blocker extensions. You can find such extensions in the webstore for each of the individual browsers. Pick one that will allow you to remove cookies but also keep ones you find useful. We recommend keeping the login details for sites you visit often, such as social networks and other sites that you keep accounts with.
How to Remove Cookies with a Pop-Up Blocker
Pop Ups on websites are intrusive and can cause frustration for the user. You can stop cookies from ruining your online life with a cookie popup blocker such as Poper Blocker. Poper blocker gives you the tools you need to accept and reject cookies from the websites you visit. You can stop third party tracking cookies as well as general cookies and other pop ups too. It's a fantastic way to prevent your activity from being tracked and your concentration from being side-lined.
Install Poper Blocker from the web store. It's a useful extension that is quick to install, easy to manage and effective at stopping cookie popups. The installation process takes just minutes. Simply find the cookie blocker on the web store, add to Chrome, and follow the instructions that follow.
You can choose to set up a plan for even more control over your online experiences. It's also available on Firefox. With over two million users and more than 80,000 reviews, it's a great option to choose even for those without much experience with blockers or browser extensions.
Remove Cookies to Stop Advertisers Tracking Your Every Move Online
Cookies are also a cause of concern as they can slow down browsing and track your activity online. Cookies do have their benefits too; you can store passwords online and save baskets full of shopping until payday. However, online tracking is what puts most people off, as well as the constant pop ups from appearing on websites.
You don't have to give cookie consent when presented with a pop-up. You have the choice to reject or even select what you give consent to. However, asking for cookie permission each time you visit websites can be eliminated using Poper Blocker and extensions designed to prevent a variety of popups from interrupting your flow.
Third Party Cookies Have a Short Shelf Date
Third party cookies are not a problem for those using Firefox and Apple as they have been eliminated from those browsers. Furthermore, Chrome will soon be putting a stop to third party cookies by the end of 2023 on their browser too. This is great news, but it doesn't stop other cookie pop ups from opening on your page entirely.
Blockers Stop Cookie Pop-Ups
The good news is, you can easily delete cookies and manage websites you wish to keep information on with ease. Follow the steps above to control cookies and improve your online experience. Additionally, you can reduce further intrusion by installing a pop-up blocker on your browser. They work on Chrome and Firefox and can do more than just stopping irritating cookie messages.
Other advantages to Poper Blocker include:
Popunders cannot open
Restricts Overlay popups
You can decide what websites you wish to the allow list with ease
Stops advertisers from shoving annoying promotions in your face
It works with other extensions, and you can easily customize your browsing experience to suit your personal taste.
Unremoved and unblocked cookies will remain stored on your browser. The information stored in the cookie are read by the server when you connect to the website. It's a fantastic way of saving passwords, but it's also used to track your activity as you browse online. Advertisers use this information to target you. Removing and controlling cookies is the best way to prevent such activities from taking place. Protecting your privacy as well as your online experience.