No one enjoys pop-ups. They are intrusive and can cause lots of frustration when you land on a website to be greeted with box after box opening on your screen. They were once frequently associated with viruses and can still be a sign of malware on your device. However, these days most pop-ups tend to be built into the coding of a website, to ask for certain actions to be performed or permissions granted.
These can include:
asking for permission for the website to send you notifications directly to your browser
asking to know your location
a newsletter or subscription sign-up boxes
a sales pitch asking you to buy a product and other adverts
information shared in a video format
These pop-ups can appear on top of your page, can have noise enabled, and even appear beneath the screen you're currently browsing. Commonly, pop-ups are a form of marketing used to increase responses from visitors to that website or page. They're designed to encourage activity, to click an ad, or to enter information that can be used for marketing purposes. Pop-ups can be highly effective for businesses, however, for anyone browsing a site they are nothing more than annoying inconveniences. 
Not All Pop-Ups Are Created Equal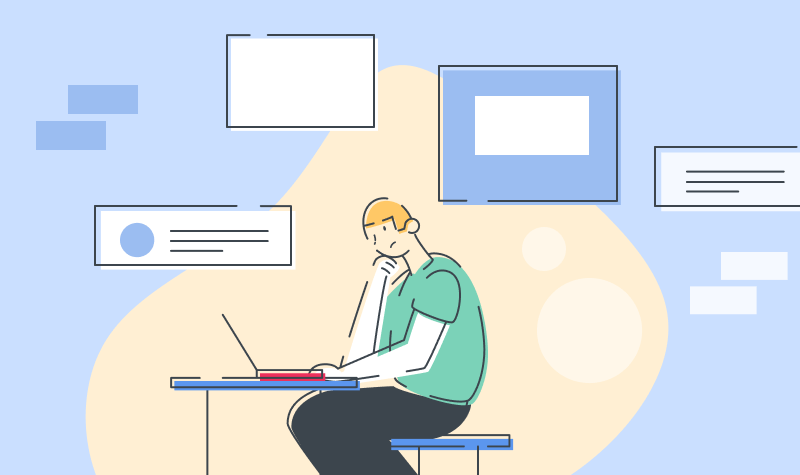 The list above shows just a few examples of what you may experience each time you land on a site with pop-ups enabled. Blocking them is simple, however, some pop-ups you may still wish to see as they will help you to perform certain tasks, such as downloading a file onto your computer and saving it to the correct location. Even so, no one likes to have their browsing intruded with pop-ups. 
Thankfully, there are ways to decide what you see and don't see when using Chrome. Use the information below to help you stop them from appearing and giving you a negative experience online. Additionally, here's how you can make sure you still have access to any dialogue boxes that you wish to use.
Inbuilt Chrome Poper Blocker
The inbuilt Chrome Poper Blocker gives you some vital control. It's very easy to use and you have access to it simply by following the steps we have listed here. These steps can be performed from any device you are accessing Chrome on, such as a PC or mobile phone.
Open the Chrome browser on your device
Click the three dots on the top right-hand corner of the browser
Select Settings in the menu that appears
A new window opens, from here click Security and Privacy on the left-hand side menu
Click Site Settings from the options shown in the center of the page
Scroll down and click "Pop-ups and redirects" which is located under Content
Once you have completed the steps above you have the choice of several options. The most useful option is the default behavior you'd like Chrome to follow when you land on a website or new page. You can choose to allow sites to send pop-ups and redirects or don't allow sites to do this. By default, Chrome has the latter selected and will notify you whether you'd like to view the pop-up messages or not when they happen. Make sure this is set as your default setting to help prevent unwanted messages from opening on your screen.
It's possible to go even deeper and gain further control when you're in this section of Chrome's settings. You'll see sites that you have previously allowed to send pop-ups and have the option to block, edit, and remove each one individually. Moreover, you can even add sites that you would like to disallow from opening pop-ups and redirects. This could be a site you visit on a regular basis. To add a website simply click on the 'Add' button and write or paste in the web address you'd like pop-ups to be permanently blocked on.
Chrome Poper Blocker Isn't Always Enough
You may still experience issues with unwanted windows and dialogue boxes opening even with the inbuilt Chrome pop-up blocker enabled. Don't panic, there are other options and simple steps you can take. 
Clean Up Your PC
If you notice strange activity with pop-ups and ads opening on your device frequently, even after following the steps above, you may have malware or troublesome software. These are downloaded onto your device causing an infection and will need to be removed. The first action to take is to run the Chrome, Clean Up Computer option in settings.
Open Chrome and select the three dots in the top right corner
Click Settings and Advanced
From there select Reset and Clean up followed by Clean up computer
Click Find and let Chrome go through the motions
You'll be shown any unwanted software at this point. From here, select remove on each one you'd like to be removed fully. Chrome may ask you to reboot your device once these steps have been completed.
Use a Poper Blocker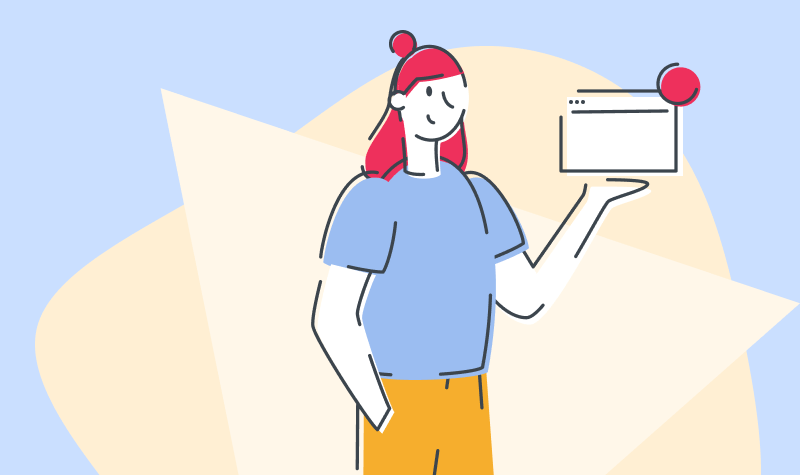 While Chrome does do a decent job, it's far from perfect. One option is to look for another Chrome pop-up blocker extension. A well-designed pop-up blocker will make it easy for you to have more control over what you allow to appear and what you don't. 
You'll be notified of a pop-up and given the option to allow or deny the box from opening. It's less intrusive than the constant opening of pop-ups but also gives you the power to perform tasks on the website should you wish to do so. There are other settings available in these types of blockers that go beyond what Google's built-in blocker can do. If you've experienced Malware or are simply fed up with having your web experiences interrupted, this is an option that is worth your consideration. 
Find a Chrome pop-up blocker extension and simply add it to Chrome. You'll be shown the permissions that are required for the extension to perform its function before selecting either 'add' or 'cancel.' Once added, create an account, and choose the perfect plan that suits your needs. 
Check Your Extensions Are Enabled
After cleaning up your PC it's important to check that your extension is switched on in Chrome. That's because Chrome will often turn off the extensions while they go through the process of scanning and removing unwanted software. Therefore, one essential step to take is to go back in and turn on the extensions you'd like to have running. This could include your pop-up blocker extension and other tools you have installed on your browser.
Turning extensions on is easy:
Click the three buttons in the corner of your Chrome browser once more
From here select More Tools and click on Extensions in the menu
You'll be directed to a new tab with all of your downloaded Extensions and Chrome apps you have installed in your browser. Turn them on using the slide button beneath each one. From this page, you also have the option to turn them off, view details about each extension, and remove ones you no longer wish to use.
Take Control of Your Pop-Ups
You don't have to view pop-ups and ads during your online browsing. The tools to disable them and improve your experience are at your fingertips. Clean up the inner workings of your browser settings and downloaded files and use a poper blocker designed to customize and perfect your online browsing. Follow the steps above to say goodbye to intrusive marketing techniques and enjoy your time online once more!