Internet cookies are used to save information about users' activity on a website. This information can include user preferences, login information, and browsing history. Cookies help websites remember this information so that it's used to provide a better, more personalized experience for the user.
What are the Different Types of Internet Cookies that Exist?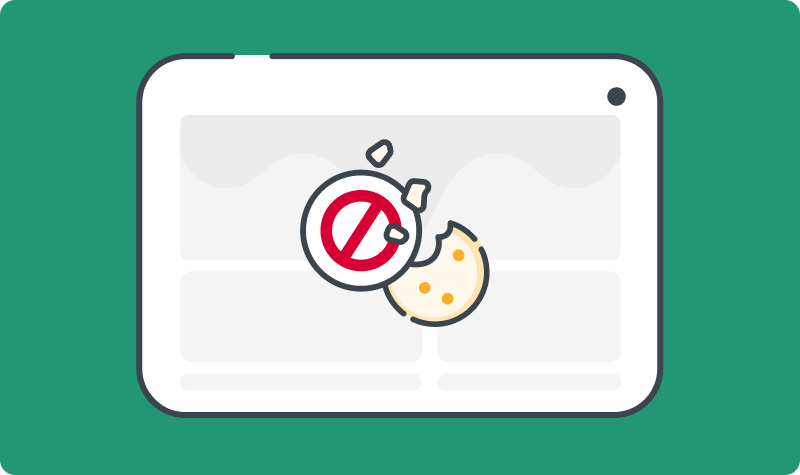 The different types of internet cookies that exist include session cookies, persistent cookies, first-party cookies, third-party cookies, and flash cookies.
Session cookies are temporary files that are stored on a person's computer for the duration of their visit to a website. These cookies allow websites to remember information about a person's activity during their session and are typically deleted when the browser is closed.
The main features of Session Cookies:
Allows you to use websites
Session cookies make it possible for websites to remember visitors for a short time (session)
Anonymous browsing sessions can become personalized sessions after registration
Persistent cookies are longer-lasting files that are stored on a user's computer for an extended period. These cookies allow websites to remember information about a person's activity over multiple sessions and can be used to store preferences or login information.
The main features of Persistent Cookies:
These cookies allow websites to remember information about a person's activity over multiple sessions
Websites can use persistent cookies for things like storing preferences or login information
Persistent cookies are typically stored on a user's hard drive and can be accessed by both the website that created them and any other websites that have been authorized to access them
First-party cookies are created by the website a person is visiting. These cookies can be used for things like remembering a person's preferences, key identifications, or keeping them logged in.
The main features of First-Party Cookies:
First-party cookies are created by the website that a person is visiting
Websites can use these cookies to remember a user's preferences or keep them logged in to the website
First-party cookies are typically stored on the computer's hard drive and can only be accessed by the website that created them
Third-party cookies are created by advertisers or other third parties with content embedded on the website that someone is visiting. Websites can use these cookies for targeted advertising based on a person's browsing history.
The main features of Third-Party Cookies:
They are generally known as tracking cookies.
They collect personal data based on online browsing behavior
These cookies are bothersome to users who tend to block them
Third-party cookies are used to create custom advertisements for people
Websites that created the third-party cookies sell various types of user data to advertisers
Flash Cookies (also known as Local Shared Objects) are files that are stored on the personal computer by Adobe Flash Player. These files can be used to save game progress or remember playback settings for videos.
The main features of Flash Cookies:
They are typically used in videos and web ads.
Flash Cookies are also known as Local Shared Objects. They are files stored on a private computer by Adobe Flash Player.
These files can be used to save game progress or remember playback settings for videos.
Flash cookies are typically stored on a computer hard drive and can be accessed by both the website that created them and any other websites that have been authorized to access them.
Thanks to respawning, Flash cookies are not deleted when you delete your browser's HTTP cookies. This process of cross-browser tracking raises privacy concerns.
Should We Be Concerned About Websites Using Cookies to Track Us?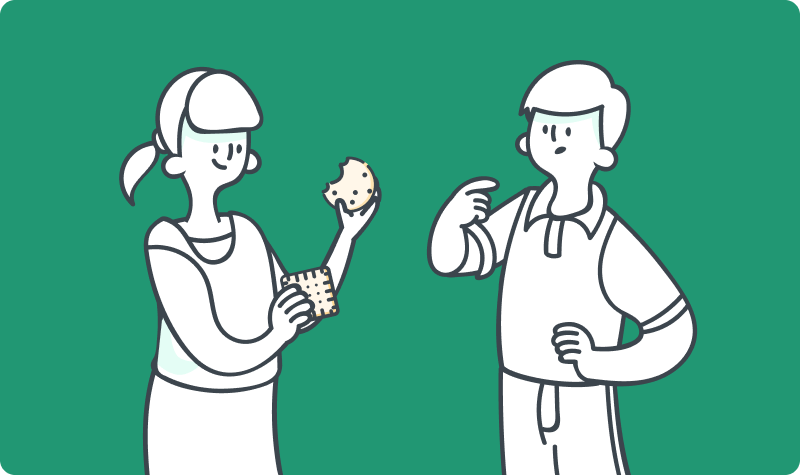 There is no definitive answer to this question. However, some people believe that sites can use cookies to track a person's online activity without their knowledge or consent, which could be a privacy concern.
Others argue that cookies are necessary for providing personalized content and experiences and that they are not generally used to collect sensitive information. Ultimately, it is up to each individual to decide whether they are comfortable with websites using cookies to track their behavior.
What Privacy Options are Available for Deleting Internet Cookies and Blocking Internet Cookies
There are several different options available for deleting and blocking internet cookies. Most web browsers allow users to delete cookies that have already been stored on their computer and block cookies from being stored in the future.
Some browsers also have privacy modes or incognito modes that can be used to browse the web without storing any cookies. Additionally, there are a number of third-party programs that sites can use to manage cookies. People should thoroughly scrutinize each of these options to ascertain its effectiveness.
There are many top-class apps, extensions, and blockers that can be used to protect the privacy of your browsing sessions. For example, Google Chrome, Mozilla Firefox, Safari, and other browsers feature top-rated extensions such as DuckDuckGo and Poper Blocker to guard your personal data and maintain the integrity of your browsing sessions.
Pop-up blockers increase your control over websites attempting to use overlays and pop-ups to distract you or track your browsing activity. The community-based blocking capabilities of Poper Blocker rely on the wisdom of the crowd to automatically determine the safety of the sites being visited.
If Internet cookies aren't removed from your browser, they remain stored, and all data can be read by the website you're connecting to. It's a double-edged sword: cookies make it easy to log in to websites next time around (since data is stored), but your browsing activity is also tracked by advertisers and occasionally by third parties with ill intent.

We have all become accustomed to unlimited, disruption-free streaming. There's nothing like a streaming session, watching your favorite shows, or listening to your favorite music without interruption. Sometimes it can be just what we need to make a day better. In fact, just in 2020, people around the world spent more than 480 billion hours streaming content. It's safe to say we are a society that loves to stream! And with streaming services, and streamers only growing, unfortunately so will the ads that often disrupt our viewing and time. Here's how you can restore your viewing habits into a way that works best for your viewing experience.
What does online streaming mean?
Let's get into the basics a bit. 'Streaming' is a media technology that instantly delivers video and audio content to your devices that have an active internet connection. It essentially allows us to access content, like movies, TV shows, podcasts, music and more at any time we want, on any device, without regard to the original network's schedule. It puts us back in charge of where and when we want to consume content.
There are plenty of types of different internet streaming technologies and services. Many services provide free access, while others often require some type of paid subscription or other fee – your Netflix's and Hulus of the world. And some provide both free and premium services but the catch with the free accounts is that you will see and/or hear ads.
What are pop-ups?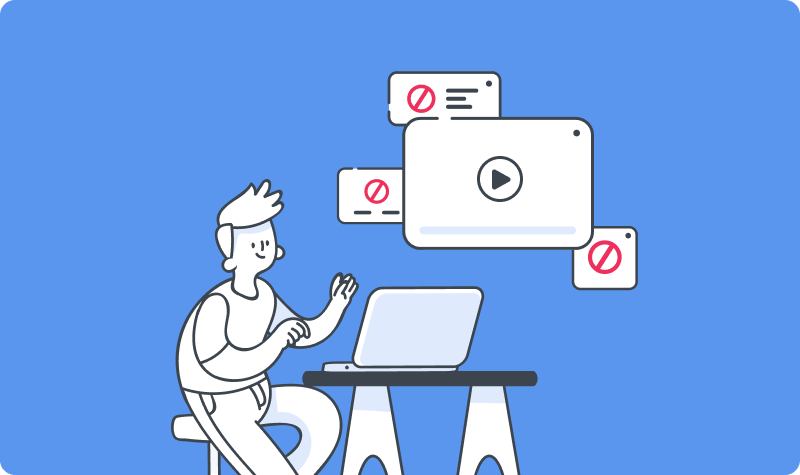 You probably have come across some form of a pop-up today. As an added fact, you will most likely see between 6,000 – 10,000 ads just online, just today. Pop-up ads serve as a type of interactive online advertising tool that can be triggered by just about anything. Whether you're entering a page, or moving your mouse to exit a page, a pop-up can and will appear. And while annoying to us as users, they are often seen as effective since a visitor needs to close them before proceeding with whatever they were doing- ensuring that the message of the pop-up has been viewed.
But the world of pop-up advertising doesn't stop at just pop-ups.

What are pop-unders and overlays?
Pop-unders are a sneakier version of pop-up ads. They tend to hide and linger behind your current open browser window, appearing only after every window and tab has been closed.

Overlay pop-ups typically appear on the top or at the bottom of a page or video you are viewing. They're easy to navigate and close but they still can take away from your overall experience.

All in all, we know that advertisers have to do their job. But we'll also do ours in making sure you have clean browsing experiences in a way that suits you.
How to prevent pop-up ads while streaming online?
The best way to remove pop-up ads is by installing a pop-up blocker on your browser. These blockers work in a few ways. They'll close the pop-up as soon as it's loaded and presented on your browser. Or they'll disable the command that triggers the site's pop-up window.

Take Poper Blocker for example, we'll block not only pop-up ads but pop-unders, overlays, as well as stop other ads from appearing and disrupting your digital experience. And we're not just talking on your computer. Both our desktop extension and mobile App will work to block any and all frustrating pop-ups across any site, any device, any category. Want to learn more about Poper and how to install it hassle-free? We've created a simple step-by-step guide here.

Chrome notifications ruining your browsing? Don't panic, you can easily disable these irritating pop ups. Here you'll find a step-by-step guide to turn off notifications whether you're using the Chrome browser for work or for play.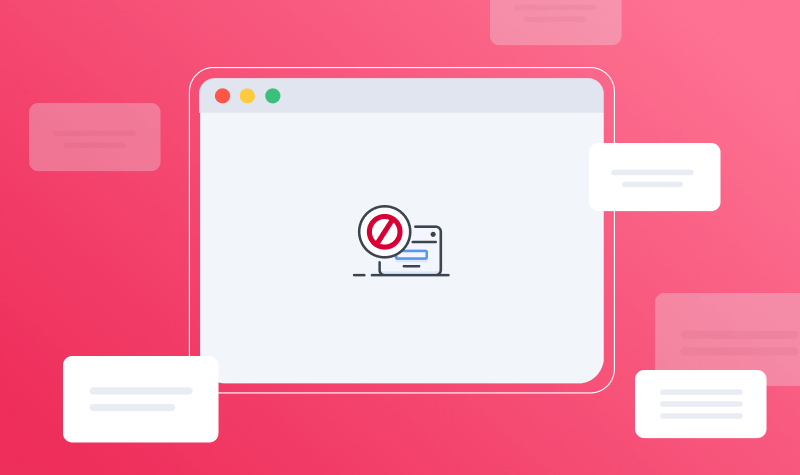 What is Chrome?
Chrome is one of the most popular browsers that is completely free to use. It's available on multiple devices, including Windows, Android, Mac, and iOS. It's so popular as it has Google built into its core. Making it quick and easy for users to search and peruse their favourite websites. Furthermore, it has lots of useful extensions that can be quickly added to improve the user experience.
The types of notifications that are used by marketers and websites vary. You might get asked to share your location, to allow for notifications or to accept cookies. Other notifications can include signing up for newsletters and even advertisements being played through audio or video. These notifications can appear on top of the screen or even behind the page you're visiting. They are intrusive, repetitive, and annoying.
How to Block Notifications from Within Chrome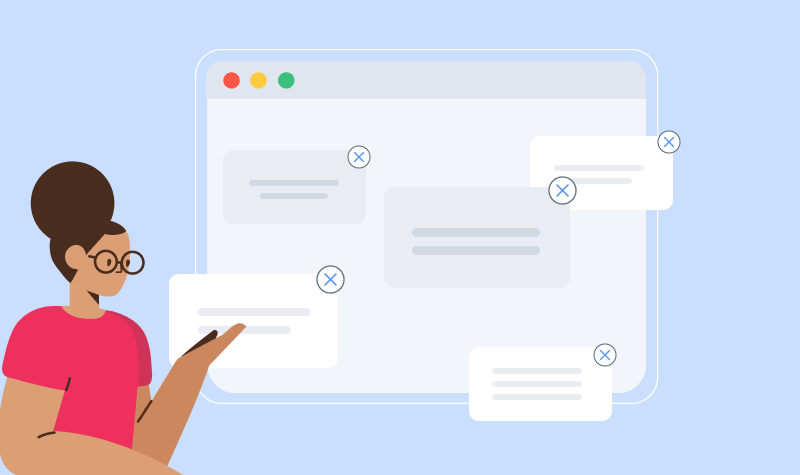 There are settings you can alter that can turn off notifications, in addition to extensions designed to block pop ups. Chrome has an extremely easy to use menu that is accessible across all devices. Here's how to block chrome notifications when using a desktop or laptop.
Open the Chrome browser as if you were going to search online
Look in the top right-hand corner for the three-dot menu icon
Select Settings from the menu, followed by Site Settings
Select notifications from the site settings menu
Turn the toggle button off where it says 'sites can ask to send notifications
How to Block Chrome Notifications on Android
Turning off chrome notifications is easy on your Android device too. It works in a similar fashion to turning them off on your PC. Simply follow these steps:
Open Chrome
Find the three-dot menu icon on the top right hand side
Tap on Settings
Scroll and then tap on where it says Notifications
Scroll down to Sites, and disable all sites notifications
Block Notifications on iOS
Blocking Chrome notifications on iOS can be achieved as follows:
Open Chrome on your iOS device
Tap More followed by Settings
Tap where it says Content Settings
Click Block Pop-ups and turn them off
It's as quick and easy as that. By disabling site notifications from within Chrome you will notice an improvement on the number of notifications you receive.
Using a Pop-Up Blocker on Chrome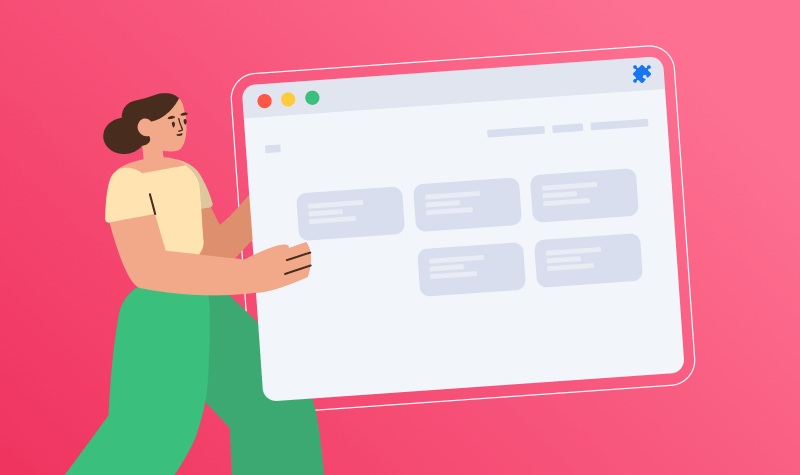 One of the most effective ways to block notifications on chrome is to use a pop-up blocker. These are extensions designed to stop notifications and pop ups from opening as you browse online. Search inside the web store to discover pop up blockers that allow you to have more control over the notifications you see and don't see. Poper Blocker has millions of users and has a five-star rating, it's a good one to look for.
How to Install an Extension on Chrome
Once you have found the right extension to block notifications you will need to install it. Don't worry if you're not confident using computers, it is user friendly and easy to do. Start by visiting the webstore on Chrome by typing chrome.google.com/webstore/category/extensions in the Chrome search bar. Once here, you'll be able to search for a popup blocker using the inbuilt search bar on the left-hand side.
Find the extension you want to use and select it from the page. Then click where it says, 'Add to Chrome,' You will receive information regarding any permissions that are requested and how data is managed by the extension. Click Add Extension once you are confident that the extension is trustworthy. Don't forget to read reviews and even visit the website of the extension to read real user feedback.
Managing Pop Up Extension on Chrome
Managing, disabling, and removing extensions is just as easy as adding them to your browser. Click on the jigsaw shaped icon on right hand side of Chrome. If you can't see a jigsaw icon you can access your extensions by:
Open Chrome and select the three-dot menu in the right-side corner
Bring the cursor down to where it says More Tools
Click on Extensions in the menu that opens when hovering over More Tools
A new window opens and here you can view all the extensions you have installed on Chrome. You have the option to see Details, Remove or turn the extension off and on from this page. If you wish to view permissions, allow to work incognito mode or edit the websites you want the extension to work on, you can do so in this area. It's worth going through all your extensions and editing permissions or even removing the ones that you feel are no longer relevant.
Use Extensions Alongside Chromes Built in Settings
To improve your online experience, we recommend using pop up blockers alongside Chromes built in settings. By doing so you can enjoy seamless browsing as you explore online. It's ideal for those who don't enjoy intrusive forms of advertising or tracking that is often tied into pop ups and notifications.
Extensions work harder than inbuilt browser settings. They can block notifications more effectively. However, you can also have more control over what you wish to allow to show. For example, you may be happy for one website to give you notifications but want all others to stop. Using an extension will allow you to whitelist websites that can then be excluded. This will allow the websites you choose to send you notifications that you are happy to see.
Why Are Chrome Notifications Bad?
Chrome notifications are a form of spam. They can drain your CPU and often lead to slow running devices. Several types of notifications are used to set up tracking cookies on your browser and can result in malware and spyware infections on your PC. These pop ups and notifications often cause irritation as they are frequent and often hard to close. The pop-under can cause annoyance as they open beneath the page you're on. You may not even notice they are there unless they play audio or video content. All this can drain your PC as well as your brain.
Turning off notifications in Chrome and using a trusted blocker extension will quickly improve your browsing. With the extension you can turn off all types of notifications and pop ups entirely. Furthermore, it's possible to allow sites you wish to use and keep your logging in information on your browser for convenience. Don't forget to keep your anti-virus software updated to protect you from unwanted viruses.
Not Using Chrome? Can I Block Notifications
Most browsers allow you to use settings that will block notifications, similar to how Chrome works. You can also use the most popular notification blocking tools on other browsers, such as Firefox. If you're not using Chrome, you should be able to eliminate these annoying notifications in a similar fashion. Search for an extension that is designed to work with your chosen browser and install it to achieve the best possible results.
You want to know how to delete cookies, look no further. Cookies were once lovingly thought of as a delicious albeit naughty snack to have with your coffee. These days, cookies are associated with annoying pop ups and irritating extra clicks that get in the way of our browsing online. Cookies are everywhere, on all websites and they are constantly asking for permission, asking for acceptance and they won't close until you interact.
How to Manually Delete Cookies on Your Browser?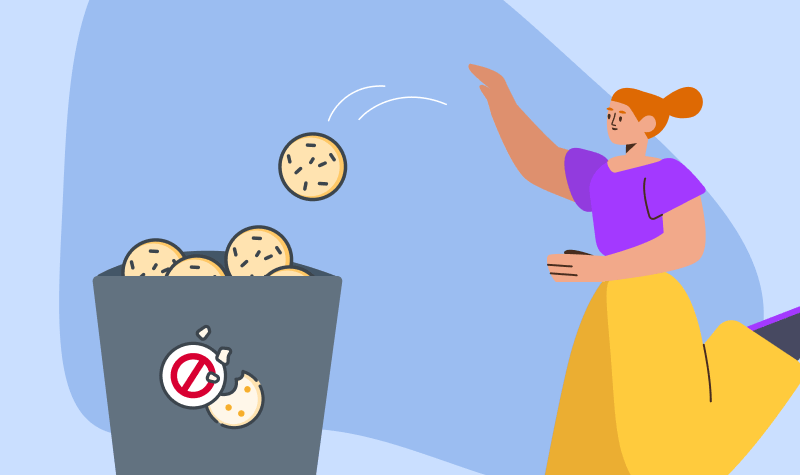 Follow these simple steps to delete cookies when using Chrome on a desktop.
Click the three-dot icon that appears in the right-hand side of the Chrome browser
Select 'More Tools' from the drop-down menu
Click 'Clear browsing data'
You have the option to select the period you'd like to remove the cookies from. 'All Time' is a good option to choose.
From the clear browsing data menu, you can choose to clear the data from cookies, other site data, browsing history, download history, cached images, and files as well as passwords and other data. To have cookie control we recommend selecting the 'Cookies and Other Site Data' option.
Take Cookie Control in Chrome
The top search bar on Chrome is known as the Omnibox. This bar allows you to search online and to search within Chrome itself. By typing chrome://settings/content/cookies into the omnibox you can easily manage your cookies. Simply select 'Security and Privacy' on the right-hand side of the window that opens. Here you can select 'Cookies and Other Site Data' and clear all the data, same as the method above.
Select the arrow opposite 'Cookies and Other Site Data' to customize your default preferences. Here you can choose to allow all cookies, block third party cookies and even block all cookies. We recommend blocking all cookies but adding the websites you often use to the allow list. This will stop you having to remember all your usernames and passwords each time you visit your favorite or most frequently used websites.
Remove Cookies on Firefox
You can remove cookies on Firefox in a comparable way to Chrome. Select the hamburger stack on the Firefox browser and click Options followed by Privacy and Security. You'll see Cookies and Site Data appear, here you can remove all the cookies on Firefox.
Gain further cookie control in Firefox by heading back to the Cookies and Site Data menu. Click 'Manage Data' and choose which cookies you want to remove from certain websites. You can also decide to create exception to always accept or never accepts cookies from certain websites.
How to Delete Cookies on Safari
Apple users will be happy to learn that removing cookies is also possible on the Safari browser. However, third party cookies are already blocked by default. To remove cookies by:
Select the gear icon in the safari browser
Click preferences followed by privacy
Select 'Manage Website Data' which is found beneath Cookies and website data on the menu
Pick the websites you wish to remove the cookies from and select remove all, remove now
How to Remove Cookies Quickly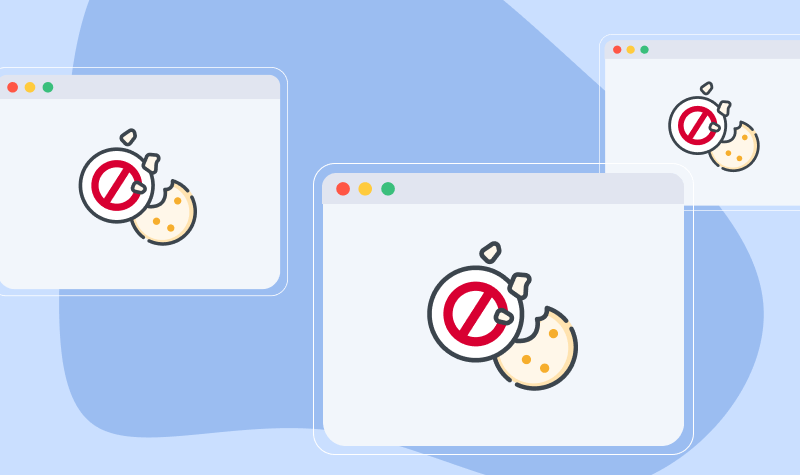 You can control cookies directly through browsers such as Chrome and Firefox. There are apps you can use to cut all the existing cookies that have been saved on the browser with extensions, like pop up blocker extensions. You can find such extensions in the webstore for each of the individual browsers. Pick one that will allow you to remove cookies but also keep ones you find useful. We recommend keeping the login details for sites you visit often, such as social networks and other sites that you keep accounts with.
How to Remove Cookies with a Pop-Up Blocker
Pop Ups on websites are intrusive and can cause frustration for the user. You can stop cookies from ruining your online life with a cookie popup blocker such as Poper Blocker. Poper blocker gives you the tools you need to accept and reject cookies from the websites you visit. You can stop third party tracking cookies as well as general cookies and other pop ups too. It's a fantastic way to prevent your activity from being tracked and your concentration from being side-lined.
Install Poper Blocker from the web store. It's a useful extension that is quick to install, easy to manage and effective at stopping cookie popups. The installation process takes just minutes. Simply find the cookie blocker on the web store, add to Chrome, and follow the instructions that follow.
You can choose to set up a plan for even more control over your online experiences. It's also available on Firefox. With over two million users and more than 80,000 reviews, it's a great option to choose even for those without much experience with blockers or browser extensions.
Remove Cookies to Stop Advertisers Tracking Your Every Move Online
Cookies are also a cause of concern as they can slow down browsing and track your activity online. Cookies do have their benefits too; you can store passwords online and save baskets full of shopping until payday. However, online tracking is what puts most people off, as well as the constant pop ups from appearing on websites.
You don't have to give cookie consent when presented with a pop-up. You have the choice to reject or even select what you give consent to. However, asking for cookie permission each time you visit websites can be eliminated using Poper Blocker and extensions designed to prevent a variety of popups from interrupting your flow.
Third Party Cookies Have a Short Shelf Date
Third party cookies are not a problem for those using Firefox and Apple as they have been eliminated from those browsers. Furthermore, Chrome will soon be putting a stop to third party cookies by the end of 2023 on their browser too. This is great news, but it doesn't stop other cookie pop ups from opening on your page entirely.
Blockers Stop Cookie Pop-Ups
The good news is, you can easily delete cookies and manage websites you wish to keep information on with ease. Follow the steps above to control cookies and improve your online experience. Additionally, you can reduce further intrusion by installing a pop-up blocker on your browser. They work on Chrome and Firefox and can do more than just stopping irritating cookie messages.
Other advantages to Poper Blocker include:
Popunders cannot open
Restricts Overlay popups
You can decide what websites you wish to the allow list with ease
Stops advertisers from shoving annoying promotions in your face
It works with other extensions, and you can easily customize your browsing experience to suit your personal taste.
Unremoved and unblocked cookies will remain stored on your browser. The information stored in the cookie are read by the server when you connect to the website. It's a fantastic way of saving passwords, but it's also used to track your activity as you browse online. Advertisers use this information to target you. Removing and controlling cookies is the best way to prevent such activities from taking place. Protecting your privacy as well as your online experience.

You're fed up with pop-ups ruining your online experiences, so you've decided that it's time to put a stop to it with a blocker app. Good thinking, blockers are the ideal way to stop those irritating boxes from bombarding your screen. Poper Blocker is an excellent choice to make when choosing the right blocker for you, but why is that? Today, we're going to let you know the advantages you can expect once you've installed Poper Blocker on your device.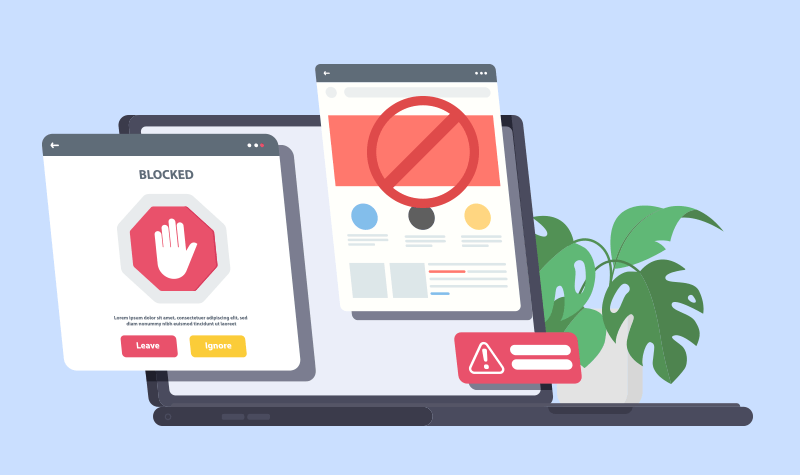 The Ideal Blocker for Chrome and Firefox
First off, it's important to make sure that the blocker app you choose is suitable for you. The first question to ask is whether it will work on your browser of choice. The good news is, Poper Blocker is compatible with two of the most popular browsers out there, Chrome and Mozilla Firefox. The app will work at stopping frustrating pop ups on both browsers, on your PC, laptop and even your mobile devices. It's quick and easy to install, doesn't intrude on your experience as you browse, and it works.
More than Blocking Pop Ups
There are several blockers that work well at blocking pop ups, but that's all they do. Poper Blocker goes further to enhance your online browsing experience. Yes, the pop ups that open on the page when you visit will be prevented from opening. But that's not all. Did you know that Poper Blocker is also designed to stop other ads from appearing too? 
Stop the Popunders
You know the ads that open below the window you're on? They are called popunders. You may not even be aware they are there until you close down your current open tab. One common giveaway of a popunder is sound, as they can commonly be videos or pages with sound files that can leave people confused as to where the sound is coming from. If there's no sound, the popunder can stay open for a long time, draining the performance of your PC.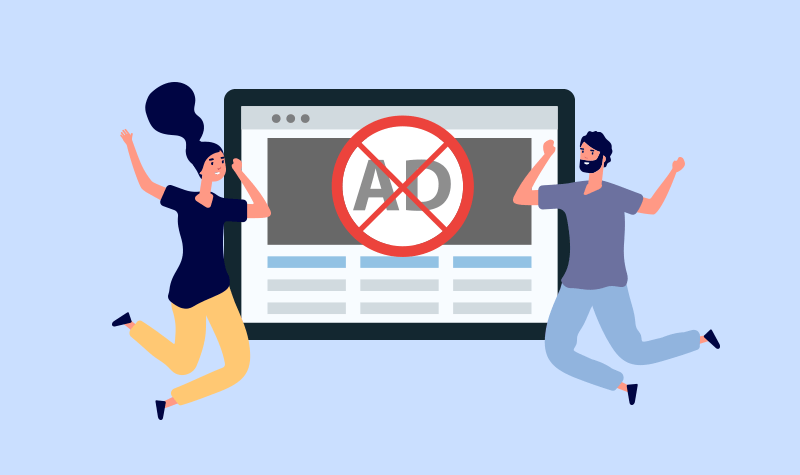 Prevent the Overlays
Another common form of intrusive advertisement is known as an overlay. Overlay pop ups appear on top of the page you're currently visiting. These overlay ads don't open as a new tab or a new window, but simply appear right in front of your face. These can be extremely frustrating, especially if they're delayed from opening until you're already engaged and reading the page. Furthermore, the cross to close the overlay popup is often hard to find or click, especially on mobiles.
Poper Blocker stops popunders and overlays from opening in addition to the pop ups that you might be more familiar with. Therefore, this blocker is a great one to choose. You take care of three common problems in one go. Perfect!
Works in Harmony with other Blocker Website Apps
The advantages of using Poper Blocker don't stop there. You may wish to install, or already have installed adbockers. These might be designed to stop advertisements running on websites such as YouTube or Twitch. Other forms of blocker website tools are designed to stop banner ads and display ads. Some blockers will not work in harmony with other adblockers that are available. Thankfully, Poper Blocker is compatible and purposely designed to work alongside other adblockers that are out there. This will give you a fully interruption free online experience, each time you open your browser.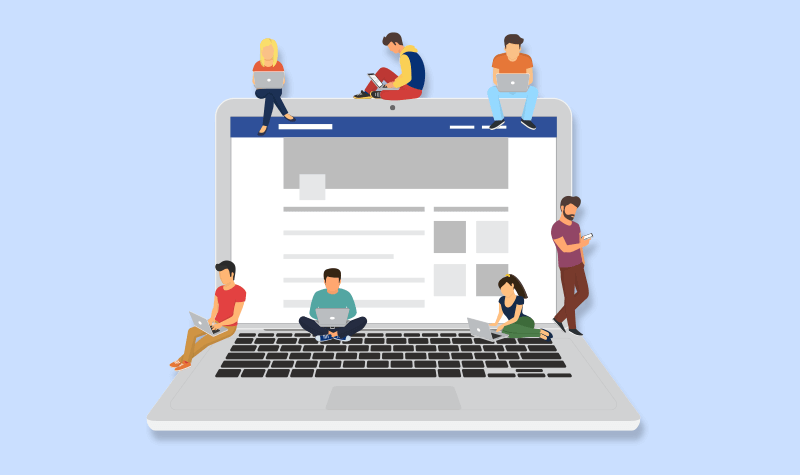 User Feedback is Encouraged
Poper Blocker consistently receives amazing feedback by working directly with its users. This blocker app is driven by the community it serves. There are over two million users with the app installed, all of which can provide us with user reports. These reports ensure the blocker stays on top of changes and new trends to ensure it remains effective, day after day. The huge community feedback gives it a unique edge over the competition.
Poper Blocker is Easy to Install
Not everyone is comfortable when it comes to installing apps on their devices. If you consider yourself to be a technophobe, don't panic. Here's a simple step by step guide that will help you traverse the act of blocker installation.
Installing Blocker for Chrome
Visit the Chrome Web Store or click the download link on the Poper Blocker website. Here you'll be shown an overview of the blocker, along with reviews and the number of users. There's a button that says 'Add to Chrome' on the right-hand side of the page. Give that a click with your mouse. A small window will open at the top of the page where you have the option to Add Extension or Cancel with the click of the mouse. To install, select Add Extension. 
Once you have clicked Add Extension, you'll be asked for your permission to block popups. Agree to continue with the installation. After this step, follow the online instructions to create an account, login, or log in later. Continue working through the easy-to-follow instructions online. You will have options to continue for free or select a low-cost payment plan. Once you have made your choice the app will begin working. 
Managing the Blocker App
If you would like to learn more about the capabilities of the blocker app, click on the three vertical dots in the corner of your browser and go down to where it says 'More Tools' in the menu. Select 'Extensions' in the new menu that opens. A new tab will open, showing you all the installed Chrome extensions you have on your device. Find Poper Blocker and click on 'Details.' You can also quickly turn the extension off and on as you wish from within this window or remove it entirely.
When managing the extension following the steps above, you'll see a clear description of the app, including the version you're using and the size of the app. Furthermore, you have options such as allowing Poper Blocker to work in incognito mode. Additionally, you can decide if you want to stop data from being shared from all sites you visit, on click or on specific sites only.
You may also like to make changes to the blocker app preferences. Click where it says 'Extension Options' to open a new tab.
Here you can change things such as:
enable overlay blocking
show notifications when blocking a pop up
show badge on the extension icon when blocking
manage your subscription if applicable
On the same page you have the choice to whitelist websites you wish to allow popups on. These are websites you trust, add the URL of each of the websites you wish to allow in the box and select add.
Interference Free Online Browsing with Adblockers
We hope you feel confident about installing and using a blocker app. With so many advantages, it's clear to see why Poper Blocker has over two million users. Your online experience will be greatly improved in just a few clicks of the mouse or taps on the screen. The app will run silently in the background, but still be accessible so you're able to make preference changes as and when you please.

Looking for an Adblock for YouTube? Have you noticed that ads on YouTube have become more problematic? The site is inundated with adverts, some even lasting half an hour or more. They happen at the start of videos, during the video and even at the end. There are videos with multiple ads, despite being only a few minutes long.
Adverts can make watching YouTube an absolute misery. Thankfully, you can take control of what you see when watching YouTube. Blocking ads is possible and easy, here's how.
Pay for YouTube Premium to Stop Ads
The first way involves paying out for YouTube Premium. This is a good option as it stops you having to view ads and it doesn't take long to set up. The cost at the time of writing is £11.99 per month, per account. However, there is a family option that will make it more affordable for the household, costing £17.99 per month. The positive side of using YouTube Premium is that it does support the creators on the site.
The downside of using YouTube Premium is that it doesn't work the same way as an adblock chrome extension. What we mean is, the ads will only be stopped while watching YouTube, not when browsing other sites. Therefore, many people choose to avoid using YouTube Premium and use an adblock for all sites they visit while using Chrome. By doing so, all the websites you visit will no longer be able to show you adverts and pop-ups. The difference this will make to your online browsing is considerable.
Adblock On Chrome that Works for YouTube
Choosing Poper blocker adblock extension is a sensible option as it isn't limited to only blocking ads on YouTube. Poper blocker will block all ads and pop-ups that are encountered when browsing on Chrome. It's a fantastic way of improving your online experience, whether you're watching videos, socializing, or working. 
Setting Up a Adblock Chrome Extension for YouTube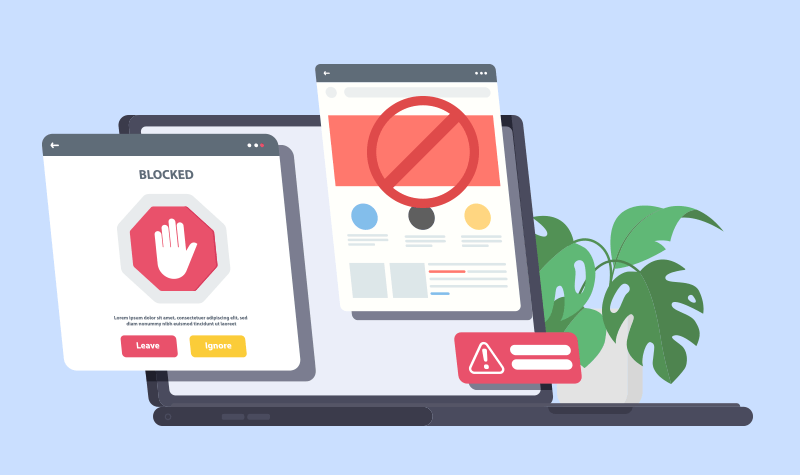 You may have the option to download the extension directly from the provider's website. Make sure that the extension you have chosen is compatible with Chrome. This should be clearly indicated in the description of the product.
The other option is to use the Chrome Web Store. Type in the name of your adblocker or use the search function to view the various options available to you. The goal is to stop those annoying ads from interrupting your videos. It is important to select an extension that will block adverts from running on Chrome, and not just pop-ups and redirects.
Look for trusted extensions to use and select the 'Add to Chrome' button. This will start the installation process which should only take a minute or so. You may need to create an account and adjust your preferences during this stage. Once set up you will no longer be forced to sit through adverts on YouTube or anywhere else for that matter.
Managing the adblock is simple. Chrome has a small jigsaw styled shape that is on the top right-hand side of your screen. If you can't see the jigsaw shape, navigate to the extensions by:
Clicking the three buttons on the right-hand corner of the browser
Selecting 'More Tools' in the menu
Selecting 'Extensions'
Here you can view all the extensions you have installed. You can view details, make changes to settings, turn it off or on, or fully remove it.
Using Adblock for YouTube on Mobile
You may find yourself using your mobile device to watch YouTube more than your PC or laptop. The good news is that installing adblockers for YouTube is possible to do on your phone too. The adblock chrome extensions on mobile work in the same way as on your PC. They don't require a lot of resources and you won't even notice them running. What you will notice is the lack of ads and pop-ups that appear while watching your favourite content creators.
Utilise Chrome's Own Adblocking Tool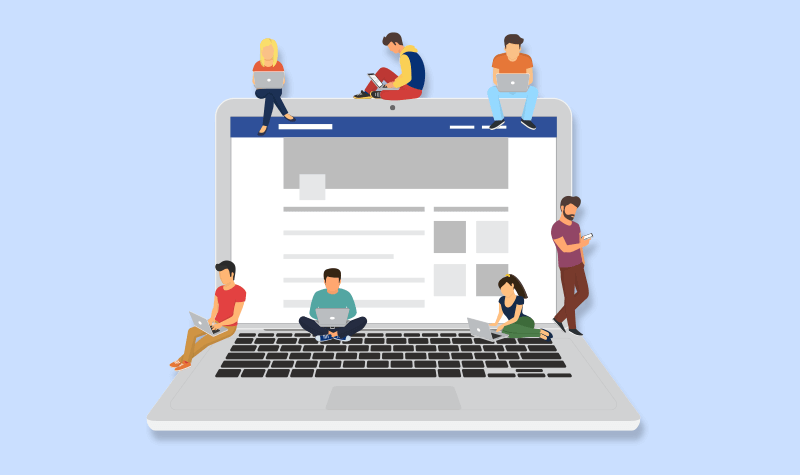 Another option to consider is checking the default settings that are built directly into Chrome. Enabling Chrome's very own adblock will not stop YouTube adverts from running. However, there is a point to turning on this tool. When visiting websites, the adblock chrome tool can help to prevent some ads, pop-ups, and irritating notifications from pinging up on your page.
Follow these steps to ensure you have it enabled on your browser:
Sign into Chrome
Click the three dots in the top right-hand side of your browser window
Select Settings 
Click on Security and Privacy on the left-hand side
Select Site Settings
Scroll to the bottom where it says Additional Content Settings and select the down arrow
Click Ads
Ensure Block ads has been selected as the default behaviour for Chrome
Chrome will still allow for genuine ads to play on the websites you visit, YouTube included. This is a step that will try to prevent intrusive or misleading ads from playing as you traverse around the internet while using Chrome. It isn't the most effective tool, but it is worth having enabled.
You can further improve your Chrome experience by turning on the pop-up blocker in Chrome too.
Sign into Chrome and click the three buttons on the top right corner
Click on Settings, Security and Privacy followed by Site Settings
Select Pop-ups and Redirects
Make sure you have 'Don't allow pop-ups or redirects' selected as the default action
Remember, that these additional steps will not stop ads from running on YouTube. However, they can improve your online life significantly. These settings work alongside an adblock extension, working in harmony to stop ads from ruining your day. Having the Chrome settings on and an adblock Chrome extension is the easiest way to stop ads running on YouTube and on other sites you might visit. Quality of life improvements made with just a few clicks.
Support Your Favourite YouTubers without Watching Ads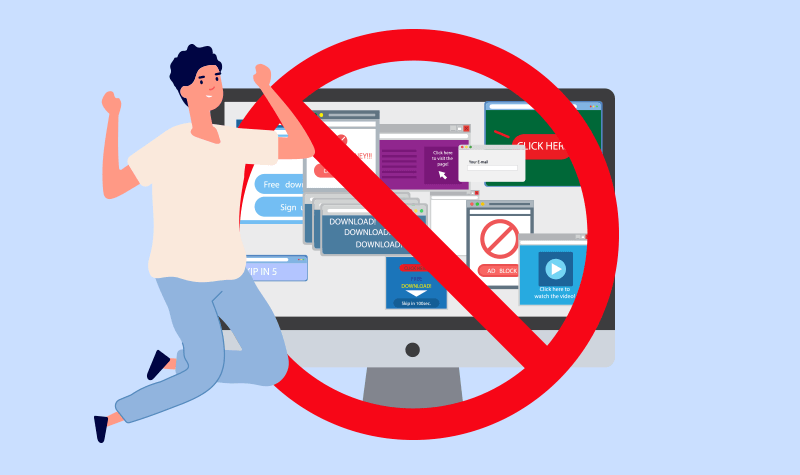 There are so many adverts on YouTube as creators need them to make money. Watching and clicking on adverts shown during their content will help them to continue to create (providing their account is monetised). However, many creators are aware of how intrusive ads are, so they have different ways for viewers to give financial support.
You can help your favourite content creators and influences in multiple ways.
These include:
Making donations
Becoming a member of their channel for a small monthly fee
Buying merch
Signing up to the creators Patreon
Clicking on affiliated links in the video description
Simply watching, liking, and subscribing
So, if you're worried about turning off ads adversely affecting your favourite creator, don't panic. You can turn them off and find another way to provide support. Using an adblock chrome extension will not hurt the entertainers that bring you so much joy. It is possible to continue giving support without feeling as if you're forced to watch ad after ad on YouTube.
We hope you found this article to be useful. Once your adblock for YouTube is running, you can go back to YouTube and enjoy non-intrusive viewing as and when you desire.

We are living in a world that is increasingly focused online. We work from home, study from home, and socialise from home. It's not just because of the pandemic either, although that has certainly had a massive impact. As technology has advanced, a substantial portion of our time is spent online and more of us are comfortable working this way. However, focusing while being online isn't as easy. Distractions such as the dreaded pop up and online ads are showing up everywhere.
How can you concentrate in your digital zone? Use our 7 tips and free yourself from online distractions once and for all.
Block Websites You Find Hard to Resist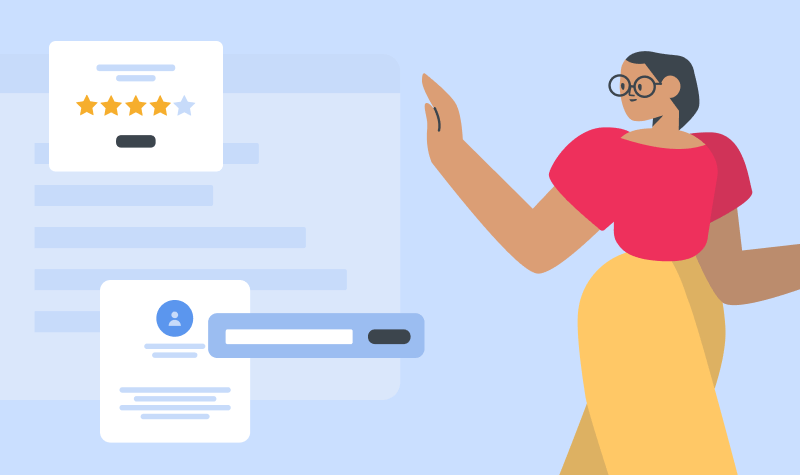 Did you know you can temporarily block websites that you find yourself visiting multiple times throughout your day? With the help of blocking extensions, you can select the sites you find irresistible such as Facebook, Twitter, and other social networks, and stop them from opening. When you find yourself opening a new tab and typing in the website URL, you'll be stopped from doing so until you turn off the block list you've created. It's quick, easy, and ideal for periods of work or study. This is also helpful for all parents wanting more control over what children or teens have access to while studying online. 
Adblockers for Mobile are Essential
AdBlock is an excellent tool that you can use on your devices, and you don't need to be tech savvy to use it. Blockers will make it possible for you to pick up your phone to check messages or browse without annoying interruptions. Blocking pop ups on your phone is ideal if you're fed up of trying to click on the tiny X that appears in the corner of pop up ads in order to close the windows.
Use a Chrome blocker (or a blocker that's compatible with the browser you use on your mobile). To disable pop ups on your Chrome browser simply follow these quick and effortless steps.
Open Chrome 
Click on the three buttons in the top right-hand corner
Click on the cog where it says Settings in the drop-down menu
Scroll until you see 'Site Settings' and click on it
Click on Pop-ups and redirects in the menu
Make sure you have the button switched off to block any sites you visit from showing pop ups and/or redirects.
It really is that easy to put on a base layer of adblocker on your mobile. Activate these settings on all the devices in your home to reduce the amount of tempting distractions. This system isn't perfect, as there are ads that will still get in your way. Luckily, you can find a more effective solution by choosing Poper Blocker, which allows you to block overlays on Chrome.
Turn Off All Notifications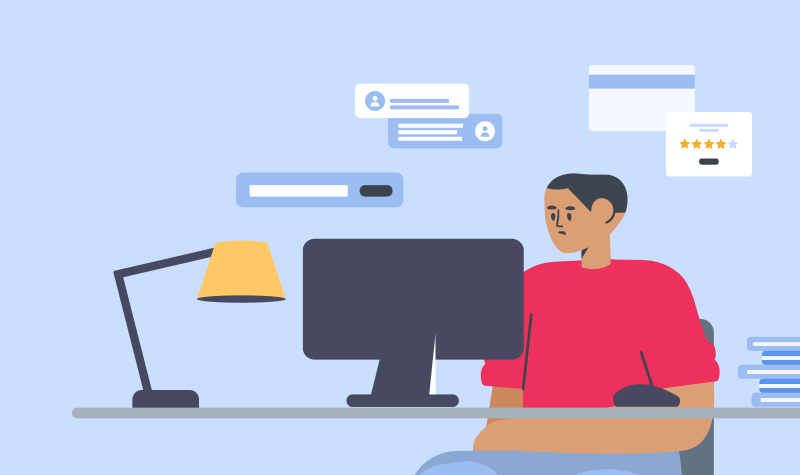 Phones are great tools and can be beneficial during work. However, they can also be major distractions especially when notifications keep ringing in your ear. A simple step to take is turning your phone on silent and disabling vibrations. You're less likely to check your phone every five minutes if it's not giving you alerts. Go to your phone settings and select silent. Then visit your app settings and disable notifications on apps such as social networks, email, and messaging apps like WhatsApp.
Don't forget Chrome Blockers
Once you've sorted out your mobile it's time to move on to your desktop or laptop. One downside to working or studying online is that the number of distractions can become overwhelming. There's nothing more annoying than conducting research or collaborating online when ads and pop ups are opening constantly on your screen. Thankfully, blockers are so easy to set up on your browser, you can do it in minutes.
Open Chrome on your computer
Select the three buttons and click on Settings
Click where it says Security and Privacy in the menu on the right-hand side
A new menu will open in the centre of the page, click Site Settings
Scroll to where it says Pop-ups and Redirects and click
Select the button next to where it says 'Don't allow'
You can add individual website addresses to sites you wish to allow or disallow depending on your preferences. However, selecting 'Don't Allow' will be enough for casual users.
Install Adblock Extension to Chrome or Firefox
The steps above will offer you basic protection, but they're not the be all and end all. You may still find that occasional pop-ups and ads are breaking through the barrier. Having the capability to block overlays in Chrome with a pop-up extension gives you much more control. 
You can quickly install an adblock extension to provide you with more choice over what you do and don't see. This option is ideal for everyone, whether you work or play online. To install the extension simply visit the Poper Blocker download page. Here you'll see a button that says, 'Add to Chrome.' Simply click it and follow the instructions that follow.
Extensions are ideal as they run in the background. You have the option to turn them on or off as you desire. Although it's a great idea to keep them running to stop disruptions from getting in the way of your productivity.
Combine Blockers and Pop-Up Blocker Tools
The Poper Blocker is an extension that you install within Chrome itself. It works silently in the background, protecting you from annoying pop-ups. You can even use this tool alongside other blockers you might be using. Why would you need to do this? Your current adblock tool might be amazing at stopping ads from running on the websites you visit. However, they are usually not capable of stopping pop-ups and overlays at the same time. You'll notice if this is an issue if you find yourself still having to manually close windows, tabs and messages that pop up on your browser.
Therefore, the most beneficial thing you can do is download a pop-up blocker extension that will do the work for you. Choose an extension designed to work in harmony with your other blockers to provide you with a peaceful online experience.
Create a Schedule
Teach yourself new online habits by creating a set schedule for when you work or study online. Stop yourself from searching for distractions during these set hours using the tools above. Use a website such as Asana and create a timetable. Schedule in time for when you're working and for when you're free to browse as you'd like. You'll find it easier to control your browsing impulses once you form a habit of only visiting certain websites during your downtime.
Have Control Over Your Online Experiences
Using blockers alongside a schedule and site blockers will make it easier for you to concentrate and stay focused. Learning more about how you can stop distractions from taking your attention is a wonderful place to start. Now you have the tools and knowledge to set into action. Each of the steps above are easy to set up and all of them will stop online distractions from costing you time and energy.
Don't let the online world take your focus away from where it needs to be. You can easily start a new online habit that gives you the power to be in control of where your attention goes.

No one enjoys pops ups. They are intrusive and can cause lots of frustration when you land on a website to be greeted with box after box opening on your screen. They were once frequently associated with viruses and can still be a sign of malware on your device. However, these days most pop ups tend to be built into the coding of a website, to ask for certain actions to be performed or permissions granted.
These can include:
asking for permission for the website to send you notifications direct to your browser
asking to know your location
a newsletter or subscription sign up boxes
a sales pitch asking you to buy a product and other adverts
information shared in a video format
These pop ups can appear on top of your page, can have noise enabled and even appear beneath the screen you're currently browsing. Commonly, pop ups are a form of marketing used to increase responses from visitors to that website or page. They're designed to encourage activity, to click an ad or to enter information that can be used for marketing purposes. Pop ups can be highly effective for businesses, however, for anyone browsing a site they are nothing more than annoying inconveniences.
Not All Pop Ups Are Created Equal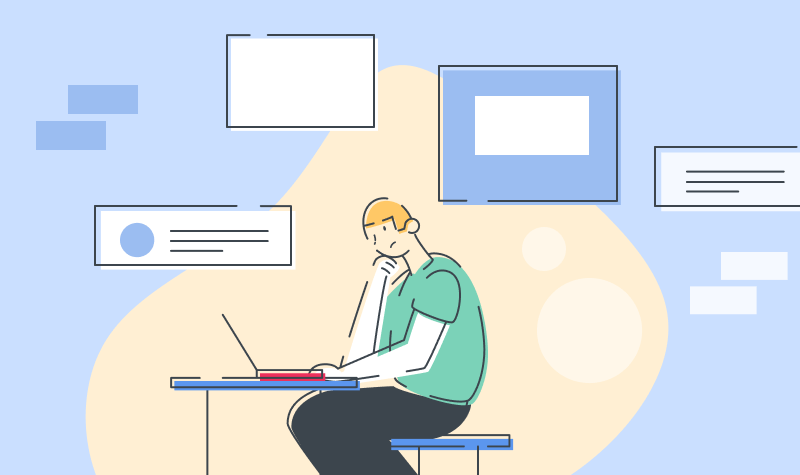 The list above shows just a few examples of what you may experience each time you land on a site with pop ups enabled. Blocking them is simple, however, some pop ups you may still wish to see as they will help you to perform certain tasks, such as downloading a file onto your computer and saving it to the correct location. Even so, no one likes to have their browsing intruded with pop-ups.
Thankfully, there are ways to decide what you see and don't see when using Chrome. Use the information below to help you stop them from appearing and giving you a negative experience online. Additionally, here's how you can make sure you still have access to any dialogue boxes that you do wish to use.
Inbuilt Chrome Poper Blocker
The inbuilt Chrome poper blocker gives you some vital control. It's very easy to use and you have access to it simply by following the steps we have listed here. These steps can be performed from any device you are accessing Chrome on, such as a PC or mobile phone.
Open the Chrome browser on your device
Click the three dots on the top right-hand corner of the browser
Select Settings in the menu that appears
A new window opens, from here click Security and Privacy on the left-hand side menu
Click Site Settings from the options shown in the centre of the page
Scroll down and click Pop-ups and redirects which is located under Content
Once you have completed the steps above you have the choice of several options. The most useful option being the default behaviour you'd like Chrome to follow when you land on a website or new page. You can choose to allow sites to send pop ups and redirects or don't allow sites to do this. By default, Chrome has the latter selected and will notify you as to whether you'd like to view the pop-up messages or not when they happen. Make sure this is set as your default setting to help prevent unwanted messages from opening on your screen.
It's possible to go even deeper and gain further control when you're in this section of Chrome's settings. You'll see sites that you have previously allowed to send pop ups and have the option to block, edit and remove each one individually. Moreover, you can even add sites that you would like to disallow from opening pop ups and redirects. This could be a site you visit on a regular basis. To add a website simply click on the 'Add' button and write or paste in the web address you'd like pop ups to be permanently blocked on.
Chrome Poper Blocker Isn't Always Enough
You may still experience issues with unwanted windows and dialogue boxes opening even with the inbuilt Chrome pop up blocker enabled. Don't panic, there are other options and simple steps you can take.
Clean Up Your PC
If you notice strange activity with pop ups and ads opening on your device frequently, even after following the steps above, you may have malware or troublesome software. These are downloaded onto your device causing an infection and will need to be removed. The first action to take is to run the Chrome, Clean Up Computer option in settings.
Open Chrome and select the three dots in the top right corner
Click Settings and Advanced
From there select Reset and Clean up followed by Clean up computer
Click Find and let Chrome go through the motions
You'll be shown any unwanted software at this point. From here, select remove on each one you'd like to be removed fully. Chrome may ask you to reboot your device once these steps have been completed.
Use a Poper Blocker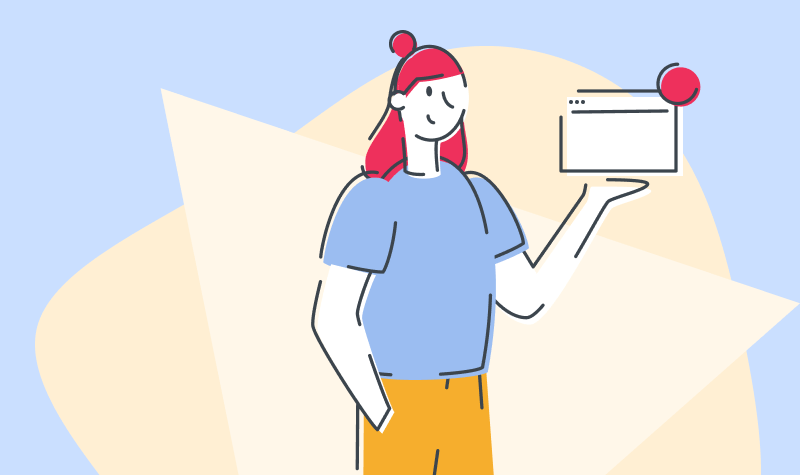 While Chrome does do a decent job, it's far from perfect. One option is to look for another Chrome pop up blocker extension. A well-designed pop-up blocker will make it easy for you to have more control over what you allow to appear and what you don't. 
You'll be notified of a pop up and given the option to allow or deny the box from opening. It's less intrusive than the constant opening of pop ups but also gives you the power to perform tasks on the website should you wish to do so. There are other settings available in these types of blockers that go beyond what Google's inbuilt blocker can do. If you've experienced Malware or are simply fed up with having your web experiences interrupted, this is an option that is worth your consideration.
Find a Chrome pop up blocker extension and simply add to Chrome. You'll be shown the permissions that are required for the extension to perform its function before selecting either 'add' or 'cancel.' Once added, create an account, and choose the perfect plan that suits your needs.
Check Your Extensions Are Enabled
After cleaning up your PC it's important to check that your extension is switched on in Chrome. That's because Chrome will often turn off the extensions while they go through the process of scanning and removing unwanted software. Therefore, one essential step to take is to go back in and turn on the extensions you'd like to have running. This could include your pop-up blocker extension and other tools you have installed on your browser.
Turning extensions on is easy:
Click the three buttons in the corner of your Chrome browser once more
From here select More Tools and click on Extensions in the menu
You'll be directed to a new tab with all of your downloaded Extensions and Chrome apps you have installed in your browser. Turn them on using the slide button beneath each one. From this page you also have the option to turn them off, view details about each extension and remove ones you no longer wish to use.
Take Control of Your Pop Ups
You don't have to view pops ups and ads during your online browsing. The tools to disable them and improve your experience are at your fingertips. Clean up the inner workings of your browser settings and downloaded files and use a poper blocker designed to customize and perfect your online browsing. Follow the steps above to say goodbye to intrusive marketing techniques and enjoy your time online once more!

Popup Blockers
Popups are probably the most familiar form of today's invasive advertising. Though their name may suggest, they don't just pop UP, but also pop under, hide themselves off-screen, pop as new browser tabs and often ask you to click this and that before they would let you close the window. In short, nobody wants to deal with a popup!
What are Popup Blockers?
A popup blocker is a piece of software that prevents popup ads from being displayed. Most modern browsers, like chrome, provide pop-up blocking tools at some level, while third-party tools add other features, such as ad filtering. Some web-based installers, such as McAfee's, use a popup to install software. This shows how widespread the use of popups is these days. Let's take a look at some of the popup blockers available online.
Popup Blocker Pro
Chrome popup blocker – Popup Blocker Pro, blocks unwanted popups and popunders on sites you visit. You will see a notification when any popup is blocked. You can add sites to a whitelist to ignore this. The White list is synchronized to all chrome browsers that you are signed in.
Rating on the Chrome WebStore
4.29
Number of Users
624,323
Slogan
"Save your computer from Unwanted Pages — Blocks popups and popunders and makes you feel better."
JavaScript Popup Blocker
JavaScript Popup Blocker from is a simple yet powerful popup blocker chrome for JavaScript-created popups & pop-unders. It can be used in Whitelist mode blocking all popups except those on whitelisted pages; or in Blacklist mode, only blocking popups of blacklisted pages. You can also force iframes to follow the settings of their parent page even if they don't match the URL pattern.
Rating on the Chrome WebStore
3.62
Number of Users
204,982
Slogan
"A powerful popup blocker for JavaScript popup & pop-under windows."
Popper Stopper Pro
Popper Stopper Pro comes from the original founder of "Poper Blocker" with new defenses and algorithms built from the ground-up to ensure no more popping windows. When a popping window (popup or a popunder) is recognized, the plugin blocks it and a notification is shown. You'll have the control whether to keep blocking or to whitelist all the popping windows from that site, using the "Allow Always" link in your chrome pop up blocker settings.
Number of Users
12,187
Rating on the Chrome WebStore
4.49
Slogan
"No more annoying popups and popunders. Period."
Popup Blocker (strict)
Another chrome popup blocker is Popup Blocker (strict), a lightweight extension to prevent sites from opening popups. The extension suspends all kinds of window opening requests for user attention. You can accept/deny a request. Multiple requests are shown in a collection. If a site requests a single URL multiple times, a badge number is shown indicating the total number of requests to this particular URL.
Number of Users
65,132
Rating on the Chrome WebStore
4.48
Slogan
"Strictly block all popup requests from any website."
Conclusion
Not all popup blockers in chrome are created equally. The major benefit of Popup Blocker Pro is its notification feature when any popup is blocked and the ability to whitelist it. JavaScript Popup Blocker blocks popups that popup blocker Chrome download doesn't, like the ones that appear when you click anywhere on a page. In Popper Stopper Pro, the extension works well with other ad-blocking extensions, like Adblocker, and can be used as a complementary addition for a better browsing experience. The extension claims that in the name of users' privacy, no data is sent to any server. Popup Blocker (strict) does not block popups after their creation, but blocks them once they are requested.
Even if you don't hate internet advertising, you're probably not very fond of it either. Advertisements in all shapes and forms follow you online wherever you go. Flooding Facebook feeds, jumping out at you while you try and read an article or even cover the whole screen with a page you didn't open.
This advertising material often disrupts users from accessing online content the way they want. This may be why it will come as no surprise that according to a study carried out by Reuters, around a quarter of Internet users have some form of ad blocking software installed on their computers and mobile devices.
Generally speaking, ad blockers are programs designed to prevent different kinds of ads from appearing on a web page and in turn, improving the user's online experience by enabling them to surf the web without exasperating interruptions or distractions.
From a technical standpoint, while a site is loading, the ad blocking software checks the donamin names of the elements loading on the web page against massive blacklists. If any site component is flagged as advertising material, the software stops it from loading. After the content is displayed, the pop up blocker looks for elements that meet certain rules and hides them from the screen.
Like it or not internet advertising is an indispensable part of the internet ecosystem and for that reason, are here to stay. Ads can be interesting and engaging just as they can be extremely intrusive and annoying but you can prevent the irritation they cause and save indispensable time and effort.
Poper Blocker and general ad blocking softwares will significantly improve your browsing experience by removing annoying pop ups, overlays and huge amounts of content that doesn't interest you at all. Not to mention how it will give you better internet speed. Websites will open faster because they will no longer have to load dozens of advertising tags, plug ins, and third party analytics.
Voted the No.1 extension to block annoying popups, popunders and overlays, Poper Blocker through an advanced algorithm identifies the correct adblock for each unique pop up for industry- leading accuracy in blocking pop ups and ads in both new tabs and new windows.
You can now efficiently stream and download content without being disrupted by pop ups. Unobtrusive notifications let you know when a pop up had been blocked and any malicious activity detected. Poper Blocker intelligently blocks spam pop-ups on any site, including javascript popups and overlays allowing you to experience the web in Google Chrome and other Chromium browsers in peace.
What's more is that you also have powerful customization on the extension.The overlay blacklist feature automatically disables annoying overlays that take over your entire screen ,forcing you to log in, restricting access because of your country, turning off your ad block or otherwise wasting your time. You can also view your blocked content and history and whitelist sites that you wish to support. The best of both worlds really.
So, if you want an ad free life and something to help restore your focus while online, that is also accurate, light and beyond your average ad blocker for Chrome – you need Poper Blocker.